Raleigh, NC Audio - Video - Automation - Networking System Installations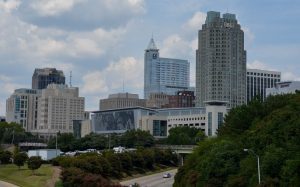 Raleigh, North Carolina's capital city is a dynamic community with a lot to offer it's residents and businesses. With an increasing population edging towards half a million, this lively city sets the tone for the entire Research-Triangle area.
Residents as well as commercial businesses located in the Raleigh area are based in a high-tech hotbed.  Elite Sight & Sound is proud to provide all of our customers with access to technology for their homes and commercial locations. For residential property owners, we offer services such as home automation, whole-house audio and video, lighting and shade control, home theater and media rooms, and much more. For business clients, Elite Sight & Sound specializes in networking solutions, integrated building systems automation, conference room audio & video, digital signage, video walls, and audio & video systems for restaurants.
In Raleigh, when you're in the market for a home theater system, whole-house audio, business automation systems, internet networking, or other video or audio products, contact Elite Sight & Sound. To schedule your personal consultation, give us a call at 919-714-9077, email us at chris@eliteavnc.com, or fill out our online contact form.  A member of the Elite Sight & Sound team will follow up promptly to discuss your video, audio, automation, or networking objectives.