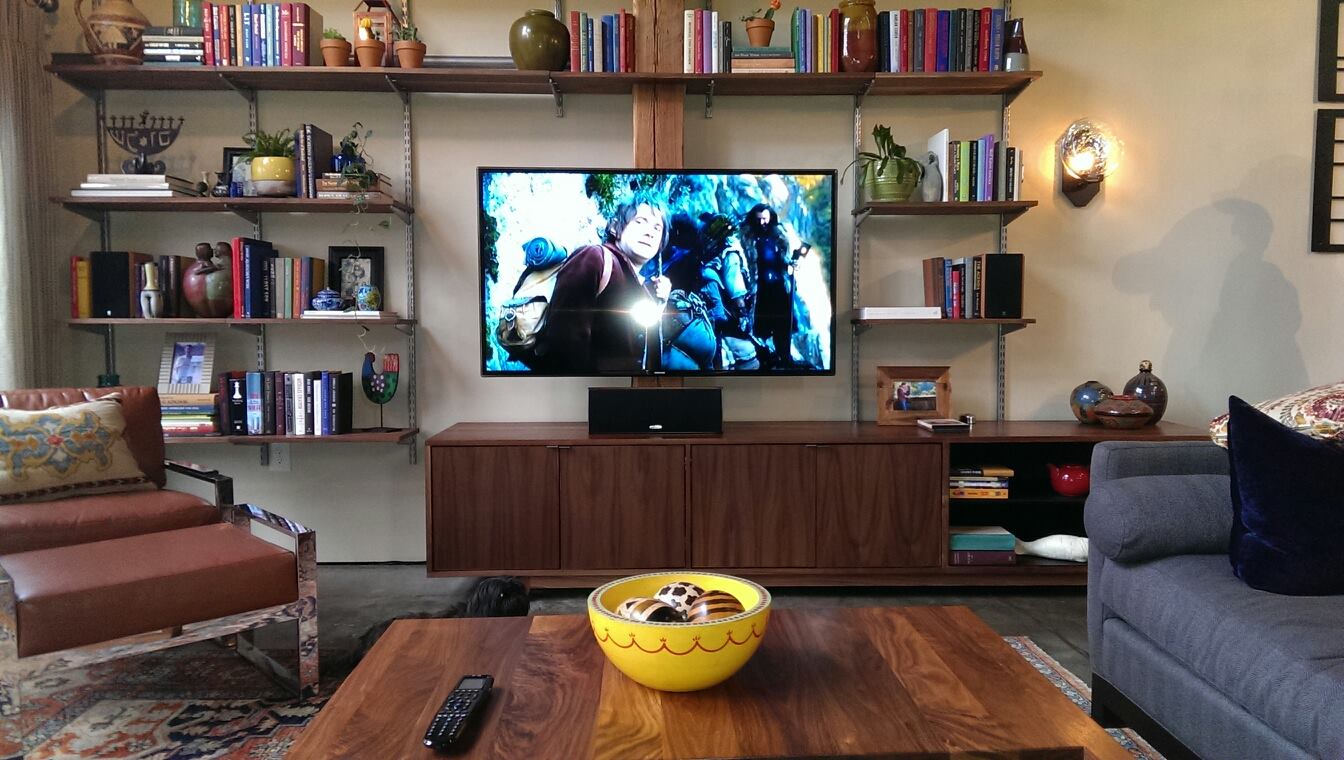 Elite Sight and Sound is a local commercial and residential audio/video contractor specializing in custom A/V installations. We've been designing and installing Home Theater Systems in the Raleigh/Durham and eastern North Carolina area since 2006. Since our inception we have installed hundreds of residential systems, as well as commercial systems in such establishments as Travinia Italian Kitchen and Anna's Pizzeria and Demarcos Restaurant and bar in Raleigh.
We are proud to serve the residents and businesses throughout the Raleigh-Durham area. We possess an in-depth knowledge of current A/V equipment and technology and represent a range of excellent and respected equipment lines, which allows us to offer a solution to fit virtually any budget or application.  By serving communities such as Raleigh, Cary, Apex, Holly Springs and more throughout eastern NC we have accumulated a large base of much appreciated satisfied customers.
Whether you desire a home theater system, whole-house audio, or internet networking we can bring your home and business dreams to reality. To schedule your personal consultation, give us a call at 919-714-9077.